Standard full-automatic paste auxiliary material machine
Today I would like to introduce you a fully automatic standard paste auxiliary material machine, which is equipped with
Qintaisheng independent intellectual property rights of high-resolution CCD vision system, there is a top camera and a bottom
camera, to ensure the placement accuracy and efficiency at the same time, but also support the reading of one-dimensional
code, two-dimensionalcode; in the production process this equipment can do one thing one code to the product identification,
connected to mes system can achieve product quality traceability.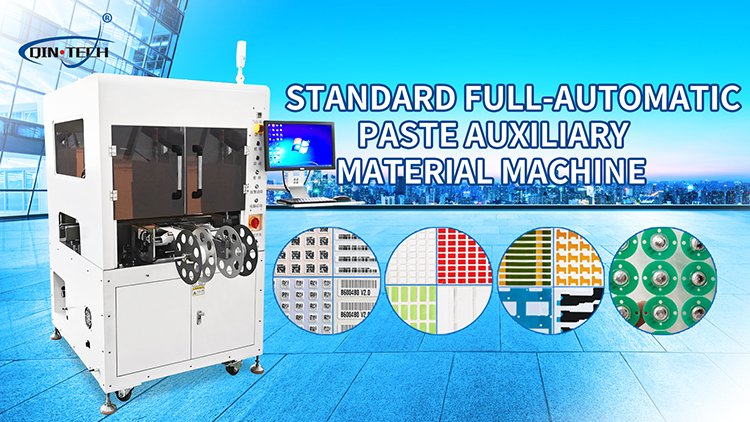 This full-automatic standard type auxiliary material pasting machine adopts quick release NOZZLE & FEEDER, which is convenient
for flexible and quick line change; it can be pasted with barcode, 1D code, 2D code, label paper, mylar sheet, backing, pot
sheet, heat-conductive silicone, shielding cover, etc., pressure-sensitive adhesive, PI, conductive adhesive, foam, double-sided
adhesive, heat dissipation graphite sheet, conductive adhesive, lens protection ring, high temperature adhesive, dust screen and
other auxiliary materials. High precision X/Y/Z/R axes are controlled by linear motor and servo motor respectively.

For more details on the latest equipment, please contact us!