8350 Temperature Transmitter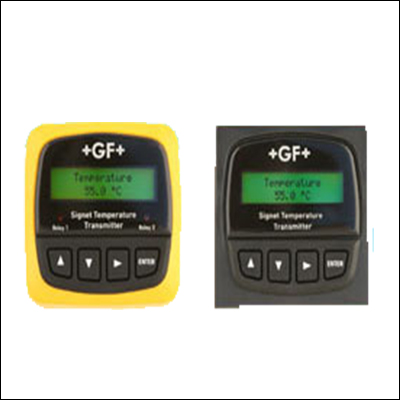 Product:8350 Temperature Transmitter
Catalogue:Adhesive backing machine
Views:177400times
Update:2013/3/26 15:39:52
Call:133-6065-4218
Application:
1. the process temperature monitoring
2. plating tank temperature control
3. heat exchange monitoring
4. R.O. or D.I. system monitoring
5. hot / cold mixing system monitoring
6. data acquisition
7. the cooling circuit
8. emission monitoring
9. HVAC HVAC
10. chemical production
Features:
1. digital (S3L) input signal with a stable and reliable readings
2. 4-20mA range can be set the scene
3. show that the temperature and mA output
4. Temperature display: Celsius (℃) or Fahrenheit (℉)
5. optional relay or open collector output
* Detailed product technical data related business, please consult our staff.