Laser marking machine for circuit boards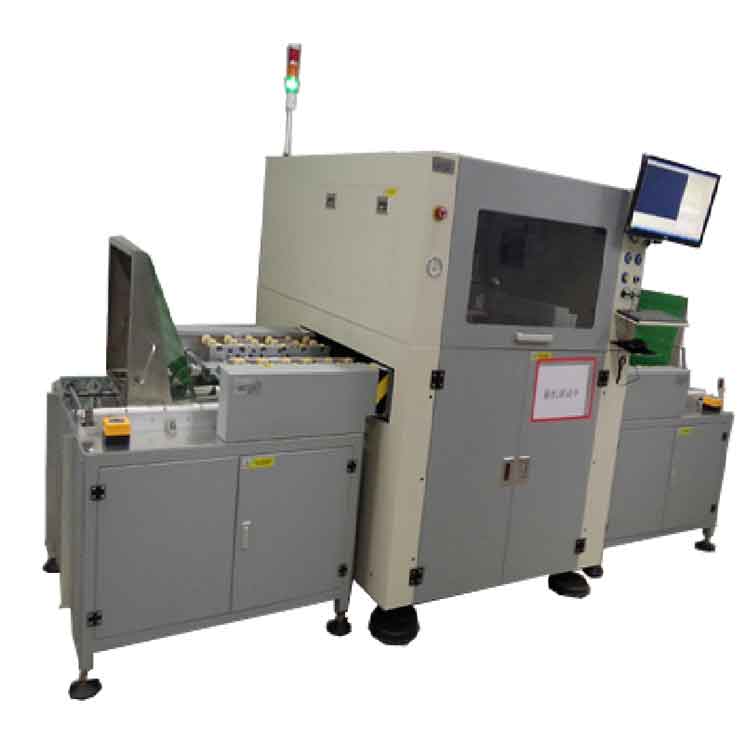 Product:Laser marking machine for circuit boards
Catalogue:Adhesive backing machine
Views:177594times
Update:2013/3/26 15:39:51
Call:133-6065-4218
Laser marking machine for circuit boards:
Laser Marking Machine Model: MLM-550
Line board laser marking machine configuration
Keenes Laser Marking Machine
Automatic board loading and unloading machine
Line board laser marking machine function

1、In the circuit board surface for two-dimensional code, one-dimensional code, serial number,
pattern and other content engraving, to achieve a large surface, high efficiency engraving,
to meet the automated production control solutions
2、The laser marking machine for circuit boards can be equipped with MES system,
which can scan and upload the 2D code and 1D code after printing and docking with the system.

With a wide range of engraving types for the current mainstream 2D codes, 1D codes,
product order numbers, etc., the laser marking machine for circuit boards is particularly suitable for
automotive products with high quality requirements.

Hardware advantages of the circuit board laser marking machine:
1、XY platform positioning, using high-power servo motor with CCD camera to achieve fast and accurate
coordinate positioning.

2、The original imported Japanese Keyence laser marking system, the standard laser marking area is
110x110mm, the maximum applicable marking circuit board is 550mm×650mm, suitable for large size,
high volume, multi-linked board production.
3、ML-G series laser marking head series has stable laser power, which can maintain stable marking
quality. It can prevent the unevenness of engraving, solve the problem of missing corners or blurred text,
and maintain the beautiful printing for a long time.

Laser marking machine performance advantages for circuit boards:
1. The world's fastest scanning motor. Adjusted to the best state of the scanning motor can reach the
fastest speed of 600 words, to minimize the time between engraving
2. Accurate and efficient reading of 2D codes, efficiently avoiding human error.
3. long life expectancy of up to 10 years for CO2 media, safety, reliability and easy maintenance.
CCD recognition of standard mark point positioning.
Head camera for accurate positioning of the product, to ensure the accuracy and stability of the engraving.
2. Check whether to read 2D code or 1D code to upload to MES system when lamination is completed.