YQS - 8040 reverse osmosis membrane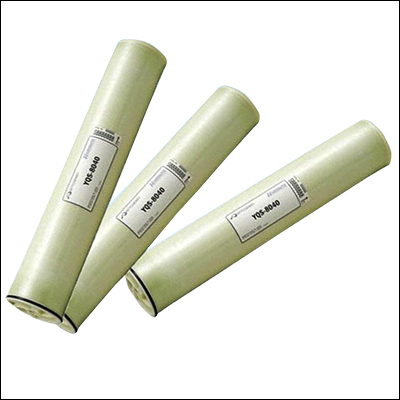 Product:YQS - 8040 reverse osmosis membrane
Catalogue:Adhesive backing machine
Views:177548times
Update:2019/8/29 16:56:28
Call:133-6065-4218
YQS® series are specially developed for the Chinese market with high cost performance. The desalination rate and water yield are stable and the cost is low.
YQS ® series provide customers with different desalination rates and water yield focus products.
Yqs-8040 is a cost-effective membrane element specially developed for the Chinese market. It has the characteristics of stable desalination rate, water yield, pollution resistance and easy cleaning, which can ensure the long-term stable operation of the system and reduce the operation cost of users.
I. performance parameters of American headenergy yqs-8040 reverse osmosis membrane:
model

YQS-8040

specifications

8 inches

performance

Desalination rate

nominal

99.3%

The minimum

99%

Water rate

9500gpd (36m3/d)

type

Film material

Aromatic polyamide composites

structure

Roll type

Effective membrane area

365ft²(33.9㎡)

Test condition

solution

1500mg/L NaCl

pressure

220psi(1.55Pa)

The temperature

77°F(25℃)

The recovery rate of

15%

pH

6.5-7.0
Ii. Use and restriction of products:
| | |
| --- | --- |
| Maximum operating pressure | 600 psig (4.14MPa) |
| The largest water residual chlorine concentration | <0.1 mg/L |
| Maximum inlet temperature | 113 °F (45 °C) |
| Operating pH range | 3-10 |
| Maximum inlet turbidity | 1.0 NTU |
| The largest water SDI15 | 5.0 |
| Maximum inflow | 85gpm (17mm³/h) |
| Maximum pressure drop for single membrane elements | 10psi (0.07MPa) |
Iii. Product description:

Disclaimer: the information and data provided herein are in good faith and in lieu of any warranty. All warranties, express or implied, including warranties of merchantability and fitness for a particular purpose, are hereby denied and excluded. The conditions and methods of use of our products are beyond our control. Hyde energy shall not be liable for the results or damages resulting from the use of this information and data. It is the responsibility of the user to determine the suitability of heidner's products for their particular use.