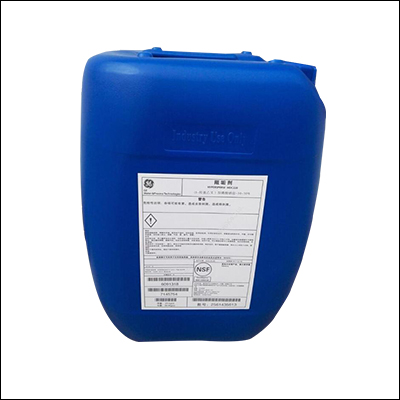 Product:IT-3003 Scale Inhibitor
Catalogue:Adhesive backing machine
Views:177405times
Update:2013/3/26 15:39:59
Call:133-6065-4218
1. Product Feature:
IT-3003 Scale Inhibitor is efficient Scale inhibitor.IT-3003 effectively prevents to scale on the surface of reverse osmosis membrane,which can prevent a variety of inorganic dirt,metal scal,and some colloidal organic matter caused by the reverse osmosis membrance fouling.
IT-3003 is depended on classic technonlogy.As a newly developed high-performance foreign film inhibitor,which can prevent Ba2+, Mg2+, Fe2+/3+, Al3+, Si4+, Sr2+, or organic matter and colloidal deposition in the OR membrane and colloidal deposition in he RO membrane can be very economical on the market replaced traditional polypropylene copolymer based on the linear polmer acid inhibitor. And effectively improve permeate flow and cost down.
2. Special Technology:
| | | |
| --- | --- | --- |
| Item | IT-3003 Physical | IT-3003 Inhibitory |
| Colour | Brown Limpidity | CaCO₃(LSI)<3 |
| PH | 2.5±0.05 | CaSO4(Ksp)<3.5 |
| Density | 1.1±0.05 | BaSO4(Ksp)<75 |
| Store Temperature | ≧5℃ | CaF2(Ksp)<100 |
| Water-solubility | Dissolve | Fe2+/3+(Mg/l)<4 |
| Freezing Point | 0℃ | SiO2(SCR)<2 |
3. Instruction for use:
IT-3003 can be used directly or diluted by adding the required dosage to be
Determined based on device operating conditions, according to water salinity, temperature, recovery rate, the type of reverse osmosis membrane conditions to calculate an appropriate dosage, typically 1~3ppm,may ask the representative of our company's business conditions for your particular system to determine the dosing point and the dosage.
Note: Used the best of inhibitor to increase the original amount 1~2 months to decuple medicine, the system runs 5~8 hours,you can substitute clean and prolong membrane life.
4. Package:
25kg/tin