Automatic adhesive backing machine for mobile phone cameras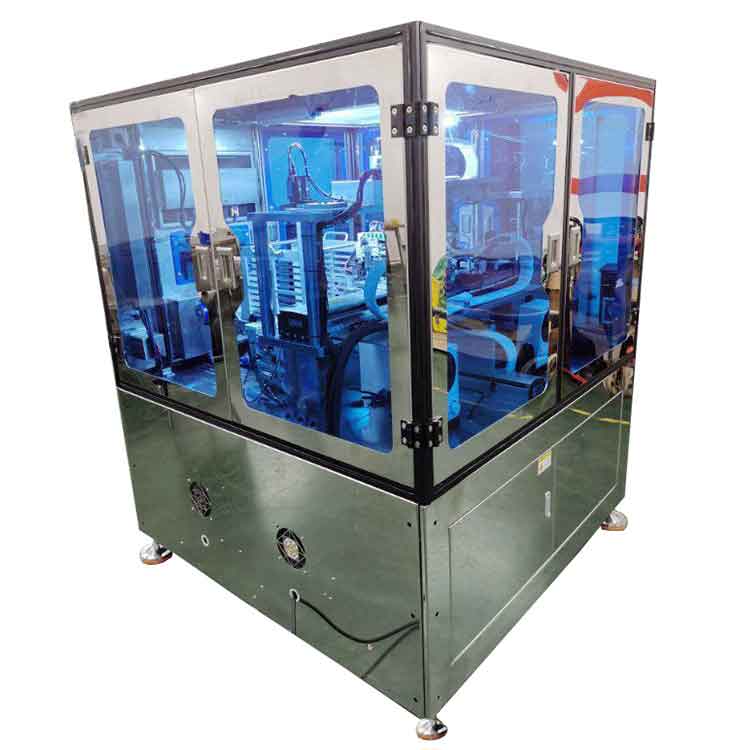 Product:Automatic adhesive backing machine for mobile phone cameras
Catalogue:Adhesive backing machine
Views:177563times
Update:2013/3/26 15:39:52
Call:133-6065-4218
Automatic adhesive backing machine for mobile phone cameras:
Equipment name: camera automatic film placement machine, mobile phone camera automatic adhesive
backing machine, camera module automatic placement machine

Mobile phone camera automatic adhesive backing machine equipment applicable products:
mobile phone high transmission film placement, mobile phone translucent film placement, camera module

Model: ATM-260XD2




Introduction to the mobile phone camera automatic adhesive backing machine:
The mobile phone camera automatic adhesive backing machine is suitable for dust-free workshop and
fully automatic production.
The Tray tray is manually put into the loading rack; the device pulling mechanism automatically pulls out
the Tray tray camera module; the head CCD identifies and positions the camera module.

The nozzles pick up the lens shield from the flyer (two sets of flyer CCDs guide the nozzles for more
accurate pick up to ensure stability, two sets of bottom CCDs identify and compensate for the accuracy
of the shield placement).

Five sets of vision can ensure the highest ±0.05mm placement accuracy,
X-axis using linear motor to ensure high-speed placement.

After the mounting is completed, the pulling module automatically puts the carrier back into the material
frame until the last plate of material has been mounted. The entire frame can be replaced by hand after
mounting is completed, shortening the loading and unloading time and thus increasing the capacity of the
machine.