SMT Dual Surface Mounter
您当前位置:
贴标机首页
> Labelling machines > SMT labelling machines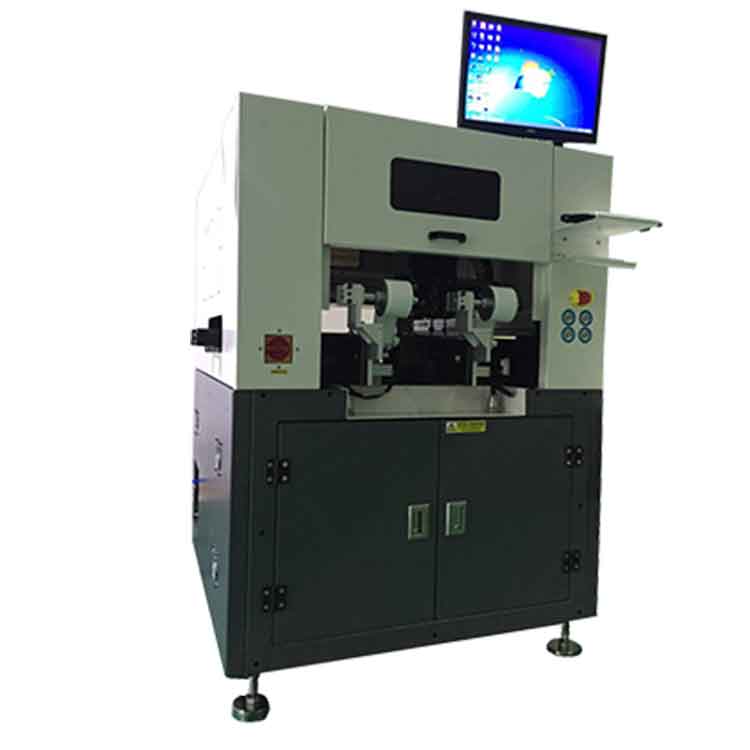 产品名称:SMT Dual Surface Mounter
产品分类:Labelling machines
浏览次数:177554次
更新时间:2018/8/31 13:52:31
咨询热线:133-6065-4218
SMT Dual Surface Mounter:
SMT double surface mounter for SMT industry for all kinds of circuit boards requiring labels, backing and stickers
High speed SMT dual surface mounter: up to 3600 pieces per hour.
SMT double surface mounter with high precision: two sets of high precision visual alignment elements on the top and bottom.
SMT dual surface mounter flexibility: selectable alignment, one time alignment, two times alignment, etc.
SMT dual-surface laminator with wide adaptability: suitable for a variety of high-speed, high-precision label and adhesive backing applications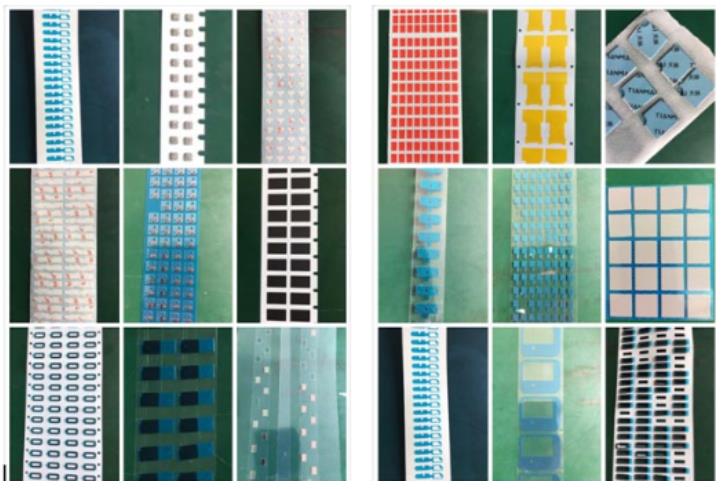 Advantages of SMT dual surface mounting machines:
◆ Accurate attachment position, good quality and high stability; avoid manual labeling: low labeling efficiency, offsetting, blistering and wrinkling, irregular attachment position and a series of other problems; effectively reduce product costs, improve the aesthetics of product marking and enhance product competitiveness.
◆ SMT dual surface labeling machine can greatly reduce the expenditure of labour costs
◆ High speed and high precision labelling can be easily carried out.
◆ The SMT dual-surface labelling machine has added anti-fouling facilities on the side, making it more convenient for maintenance, durable and long service life.
◆ Easy to operate, generally takes only a week or half a week to learn

SMT dual surface mount machine features:
1、High efficiency, high precision

Label decoration. The full vision positioning placement system is provided by two high resolution
CCDs and stable vision software, which corrects errors in the X,Y and R directions of the label,
circuit board Fiducial Mark.


2. More stable and flexible.
High rigidity base, and casting bracket, PANASONICAC servo motor and NSK high precision screw
drive X-Y axis, high precision Z and R axis motors for the mounting head can be set up and down
0-35mm ± 0.01mm and turn angle 0-360° ± 0.01° more flexible labeling.

3、Stable and reliable industrial control system
Based on Windows operating system platform, it has multi-level operation interface and CCD-assisted
simplified programming method, providing user-friendly operation interface and easier setting of
machine operation procedures. Single board and laminate labeling is also available with SKIP function.
4、Fully compliant with SMEMA interface transport track, the width can be adjusted automatically by
precision stepping motor driven screw according to the set size, the track can be set with BYPASS
function, the operation is more flexible, the clamping plate adopts the top type design to prevent the
circuit board from bending.
5、Electronic label feeder is controlled by optical fiber and motor, precise feeding method and modular
design is simple to operate and easy to replace. Various specifications of label feeder can be made
according to customer requirements.
6、Automatic barcode identification system and barcode printer are optional.

SMT Dual Surface Mounter相关内容

此信息暂时没有添加,请登录网站管理系统添加此信息!