American heideren PROC series anti-pollution film
您当前位置:
贴标机首页
> Adhesive backing machine > FPC adhesive backing machine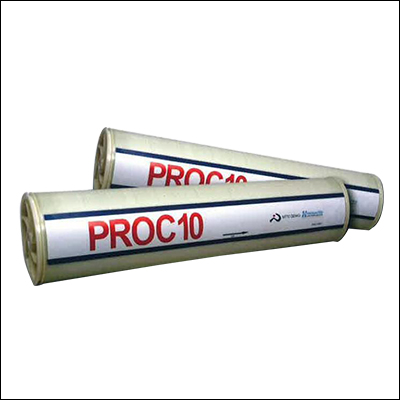 产品名称:American heideren PROC series anti-pollution film
产品分类:Adhesive backing machine
浏览次数:177654次
更新时间:2013/3/26 15:39:57
咨询热线:133-6065-4218
PROC10 Hydranautics membrane is March 2006, the company recently introduced a series of products, but also the United States Hydranautics PROCTM (Powerful Reverse Osmosis Composite) enhanced series of the first products. This product is in the following two aspects of the development and improvement: flat membrane structure technology: the use of advanced polymer synthesis technology to improve the surface layer of flat membrane density to achieve the world's highest rate of low-voltage reverse osmosis desalination membrane. Membrane structure improvements: First, use the special structure of the water across the network to achieve low dropout, low fouling, easy cleaning purposes; second end plate at the cut-flow (ATD) additional exhaust constructed to ease the system starts when the impact of the membrane, reducing membrane breakage rate.
Using the above techniques improve, making PROC10 not only have better water quality and superior product performance, pollution prevention, while also reducing the possibility of failure of the membrane system.
As PROC10 water production, anti-pollution and chemical cleaning performance superior to other film companies have similar products, making PROC10 was quickly recognized by customers in China, since May 2006 Henan Xinxiang Chemical Fiber Group Co., Ltd. Egret become PROC10 in China since the first users, in less than a year's time period, there were already more than 10 000 8 in. membrane into use in industrial systems.
PROC20 birth, thanks to the company for many years in the ultra-low pressure reverse osmosis composite membrane of continuous exploration. Finally achieve energy-saving and high rejection rate, high resistance to pollution, the perfect combination of performance. The reverse osmosis system using PROC20 the same design conditions, the tons of water and electricity consumption compared to other anti-pollution products may be reduced by 30%, to maximize energy savings, reducing the cost of water. Meanwhile, the membrane with anti-pollution features, so as to maintain a pollution-resistant, easy to clean, low pressure drop characteristics.
thickness of

the water

network

, mil

Maximum Applied Pressure




psi(MPa)

Maximum Feed Flow





gpm (

m

3

/h)

Maximum Operating Temperature




℃

Maximum Feedwater Turbidity




NTU

Maximum Chlorine Concentration

,




mg/l

Minimum Ratio of Concentrate to




Permeate Flow for any Element

Maximum Pressure Drop for Each Element




psi(MPa)
American heideren PROC series anti-pollution film相关内容

此信息暂时没有添加,请登录网站管理系统添加此信息!