Zhuhai electronic co., LTD. 15 t/h double reverse osmosis pure water system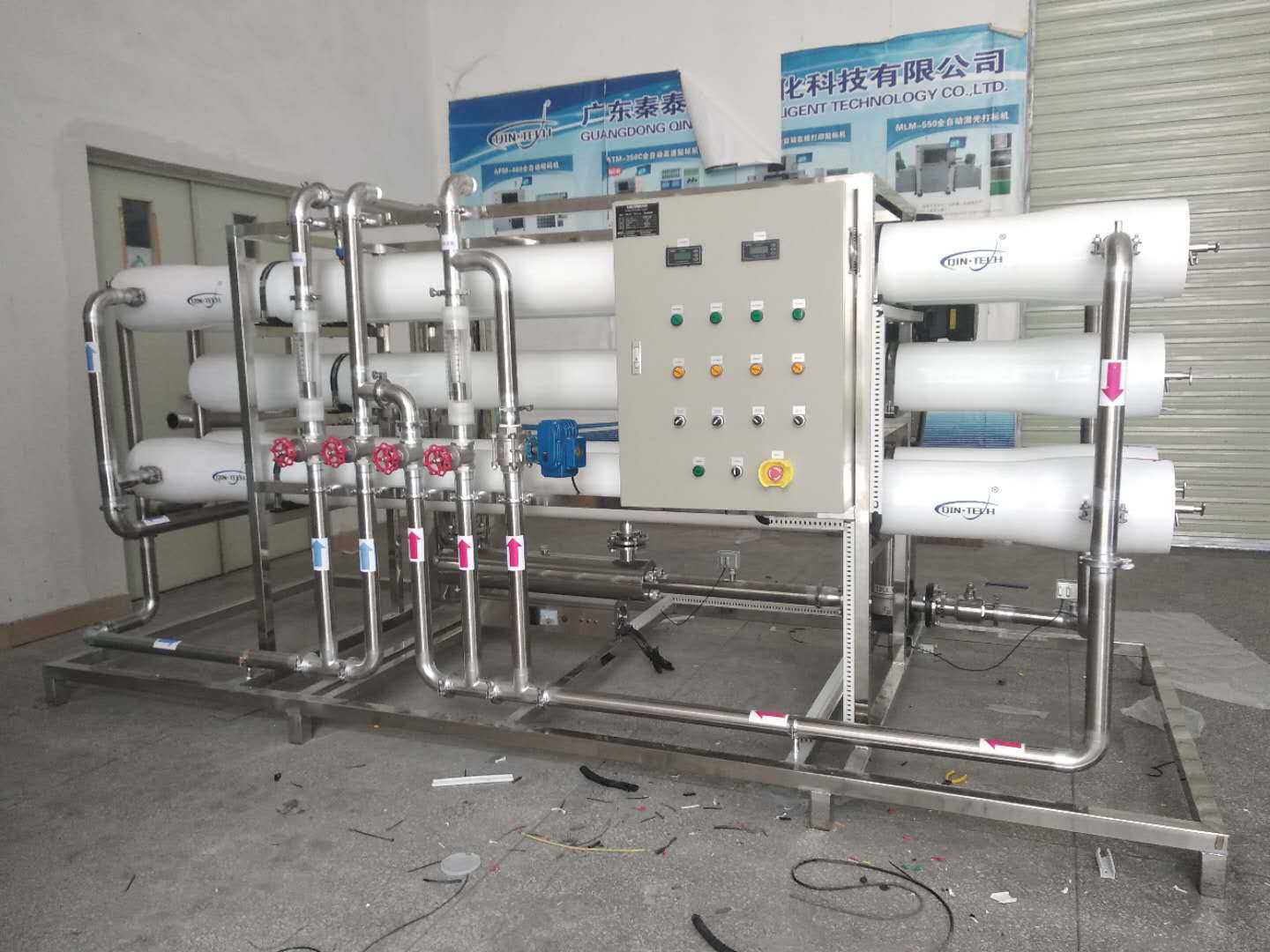 Case name:Zhuhai electronic co., LTD. 15 t/h double reverse osmosis pure water system
Update time:2019/12/31 14:06:13
Call:+86-769-81664889
Technical design guidelines
The design of this water treatment process is based on full consideration of the following factors:
2.1 users' requirements on the quality and yield of product water;
2.2 reliability of process design;
2.3 simplicity of equipment and intelligent operation;
2.4 investment and operating expenses;
2.5 physical and chemical cleaning of equipment;
2.6 stability of water quality;
2.7 reliable online monitoring means.
The system has requirements on the outside world
3.1 water supply: municipal water supply ≥30m3/h.
3.2 power supply: the user shall transmit the power cord to the electronic control cabinet of the equipment.
3.3 water production: the water produced by the supplier shall be connected to the nearest inlet of the ultra-pure water pipeline of the user.
3.4 site: the user shall provide the equipment area.
3.5 drugs: all drugs consumed during debugging and operation shall be provided by users.
The technological requirements
4.1 raw water quality: local municipal tap water standard (conductivity ≤300us/cm)
4.2 effluent water quality: after equipment treatment, the conductivity of primary reverse osmosis is ≤10us/cm, and that of secondary reverse osmosis is ≤5us/cm.
4.3 system effluent: the system of the first stage reverse osmosis pure water machine produces 20m3/h of water with a recovery rate of 65-70%; the system of the second stage pure water machine produces 15m3/h of water with a recovery rate of 80-85%.
The design principle and process flow of this set of equipment are made in accordance with the requirements of the customer, and the final interpretation right belongs to qin tai sheng water treatment